HF ABS On Metal Tag
Are you in need of a reliable and durable RFID solution for your industrial applications? Look no further than our rugged HF ABS On Metal Tags!
Utilizing high-frequency (HF) RFID technology, these tags are designed to be read and written from a read range of up to several meters. This makes them ideal for a wide range of applications, including asset tracking, inventory management, and more.
Made with durable materials, including ABS plastic, these tags can withstand harsh environments and can be customized to fit your specific needs. Whether you need a custom size, shape, or color, we can work with you to create the perfect RFID solution for your business.
At our company, we pride ourselves on offering high-quality custom RFID solutions and industrial RFID tags. Our team of experts has years of experience in the field and can help you optimize your operations using the latest in radio frequency identification technology.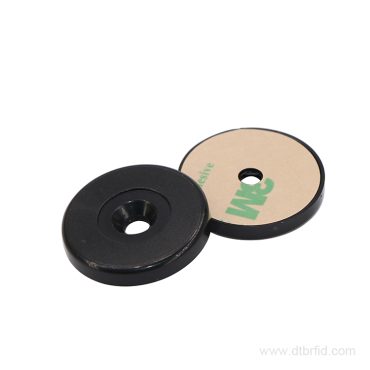 Operating Frequency:13.56MHz ; Antenna options:Copper