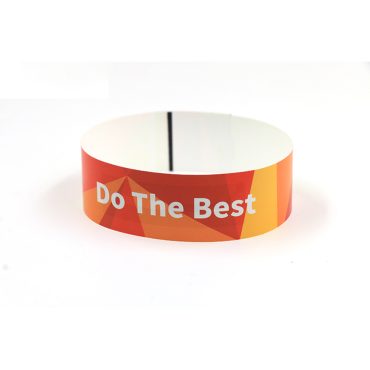 Chip options: HF(13.56MHz); Size options: 250 * 25mm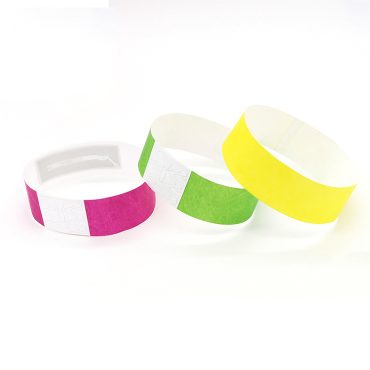 Chip options: HF(13.56MHz); Size options: 250 * 25mm
RFID Paper Wristband
If you need a cost-effective solution for your event's access control and payment needs, our collection of NFC RFID paper wristbands is a great option. Our disposable wristbands are made of high-quality paper and come with an RFID chip that enables cashless payment and enhances event security special for festivals.
Our RFID technology ensures that the wristbands can be easily scanned, making it simple for attendees to enter the event and make purchases. Additionally, our disposable RFID wristbands are water-resistant, which means they can be used in water parks and other wet environments.
We offer a variety of wristband options, including custom printing and different colors, so you can choose the design that best suits your event's needs. Our disposable RFID wristbands are a budget-friendly option that can save you money while still providing a secure and reliable solution.
So, whether you're organizing a music festival or an amusement park, our disposable RFID wristbands can help streamline access control and payment processes while enhancing event security.
1. Can RFID Paper Wristbands be personalized for attendees?
Yes, RFID Paper Wristbands can be customized with attendee names, barcodes, or QR codes. This personalization enhances security and ensures accurate identification during events.
2. What is the typical lifespan of RFID Paper Wristbands?
RFID Paper Wristbands are designed for short-term use, usually lasting for the duration of the event they are used for. After the event, they can be easily removed and disposed of.
3. Do RFID Paper Wristbands support cashless payments?
Yes, some RFID Paper Wristbands can be integrated with cashless payment systems, allowing attendees to make purchases at the event using their wristbands. This adds convenience and reduces the need for physical payment methods.
4. Are RFID Paper Wristbands eco-friendly?
Yes, RFID Paper Wristbands are considered more environmentally friendly than some other wristband materials due to their paper composition. They can be recycled after use, contributing to reduced waste.
5. What should I consider when choosing RFID Paper Wristbands for an event?
When choosing RFID Paper Wristbands, consider the event's duration, the desired level of customization, and the need for cashless payment integration. These factors will help you select the right wristbands for your event's specific requirements.