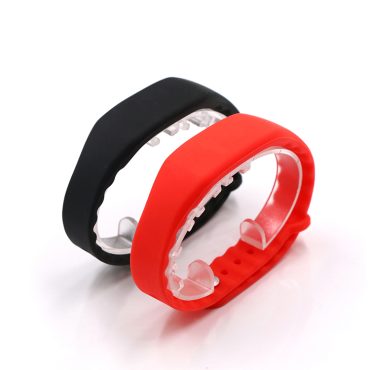 Chip options: LF, HF; Size options: 258 * 20mm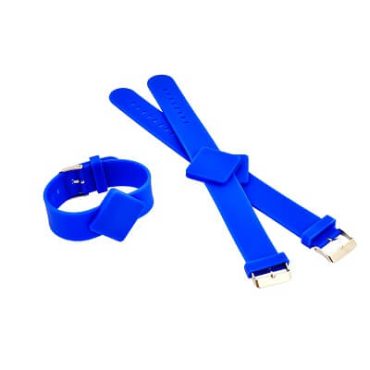 Chip options: LF, HF, UHF; Size options: 258mm * 40mm...
RFID Silicone Wristband
Welcome to our RFID Silicone Wristband collection, where we offer high-quality, customizable RFID wristbands suitable for a variety of purposes. All wristbands are perfect for hotels, resorts, swimming pools, and other events that require secure access and cashless payment options.
Our RFID technology provides a secure and easy-to-use solution for hotel key cards and other access control systems. Those custom wristbands are available in a variety of colors, designs, and sizes, and can be printed with your logo or branding to create a unique and memorable experience for your guests.
We understand the importance of RFID technology in modern access control and payment systems. That's why we use only the best-quality RFID chips in our wristbands to ensure seamless and reliable performance.
Whether you need RFID bracelets for a music festival or social media event, these wristbands are the perfect choice. They offer a range of features, such as cashless payments and social media integration, to enhance the overall guest experience and make your event unforgettable.
We take pride in being a leading supplier of RFID technology, and we are dedicated to providing our customers with high-quality products and exceptional service. So if you're looking for reliable RFID silicone wristbands for your business or event, look no further than DTBRFID.
1. What is an RFID Silicone Wristband?
An RFID Silicone Wristband is a wearable device made from silicone material and equipped with an embedded RFID chip and antenna. It serves as a versatile tool for contactless access control, identification, and payment applications.
2. How does an RFID Silicone Wristband work?
An RFID Silicone Wristband communicates wirelessly with RFID readers through radio frequency signals. When brought into proximity with a reader, the embedded RFID chip exchanges data, facilitating quick and secure interactions.
3. Where are RFID Silicone Wristbands commonly used?
RFID Silicone Wristbands are commonly used in events, hotels, resorts, and amusement parks for ticketing, guest identification, and cashless transactions. They offer convenience and durability for various applications.
4. What benefits do RFID Silicone Wristbands offer at events?
RFID Silicone Wristbands enhance the event experience by offering quick entry, easy identification, and cashless payments. They also serve as souvenirs, boosting brand engagement and attendee satisfaction.
5. Are RFID Silicone Wristbands comfortable to wear?
Yes, RFID Silicone Wristbands are designed for comfort. The soft and flexible silicone material ensures a comfortable fit during extended wear, making them suitable for all-day use at events and venues.