RFID Silicone Tag
RFID Silicone tags are a popular option for RFID tracking due to their durability and flexibility. These tags are especially useful in laundry and textile industries where they can withstand the harsh conditions of washing and drying machines.
These ID tags are commonly used for asset tracking and inventory management, and RFID silicone tags provide an added layer of security and accuracy. These tags can be used in a variety of applications, from tracking clothing and textiles in the laundry industry to managing equipment in industrial settings.
Laundry tags are a specific type of RFID silicone tag designed to withstand the high temperatures and rough treatment of industrial laundry processes. These tags are commonly used to track clothing and linens in commercial laundries and hotels, allowing for more efficient inventory management and tracking of lost or misplaced items.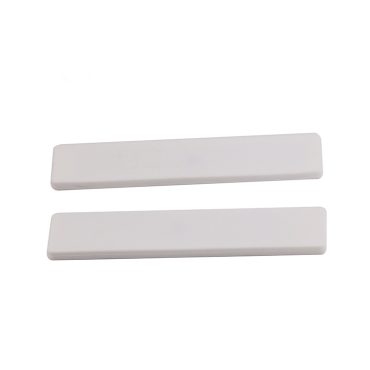 Chip Option:Alien Higgs 9; Tag dimensions: 55*12*2.5mm / 2.17"*0.47"*0.1"