RFID Paper Hang Tag
Paper hang tags with RFID technology are an eco-friendly and sustainable option for the clothing industry. Recycled tags and seed tags are gaining popularity due to their environmentally conscious properties. Seed paper, for instance, is embedded with wildflower seeds, making it a unique and sustainable choice for businesses looking to minimize their impact on the environment.
These RFID clothing tags are typically made from 100% recyclable materials and can be customized with full-color digital printing, allowing for brand recognition and easy identification of products. Brands like Botanical PaperWorks offer a variety of card stocks and seed paper options for hang tags that can be integrated with RFID systems for efficient inventory management.
In addition to their eco-friendly properties, these tags with RFID technology are also functional. The woven labels and RFID technology help clothing brands to easily track inventory and manage stock levels, while the seed paper hang tags can be used to promote sustainability and environmental awareness at the point of sale.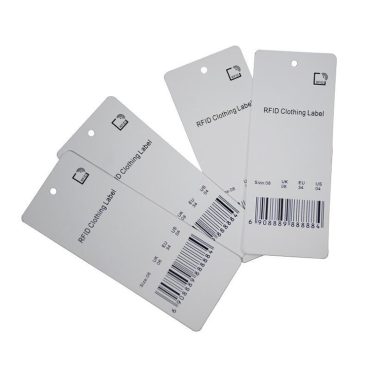 IC type:Impinj Monza 730 ,Tag dimensions 40x15mm / 1.57"x0.59"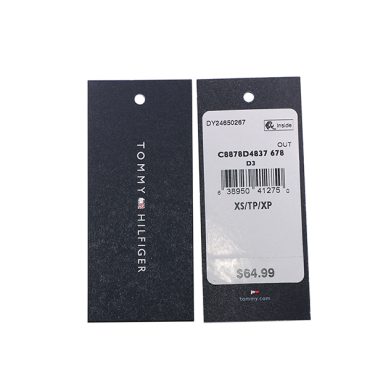 IC type: Impinj Monza 730; Tag dimensions: 54*33mm / 2.13"...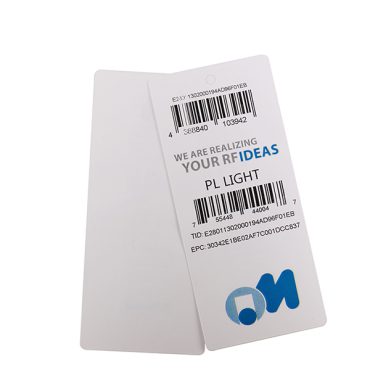 Global 860-960MHz Tag dimensions 70x20mm