RFID Fabric Wristband
Our collection of fabric wristbands is designed to offer you a reliable and customizable solution for your event and business needs. These wristbands, which include RFID woven wristbands, are a popular choice for their security and ease of use.
Our cloth wristbands are not only comfortable but also fully customizable. We offer a range of colors, designs, and sizes to suit your needs, and our wristbands feature full-color printing to help your branding stand out. Plus, our RFID chip technology ensures that your event guests have a secure and convenient way to access your venue.
Our wristbands are perfect for a variety of events and businesses, including festivals, concerts, amusement parks, and water parks. They provide a reliable and durable solution for multi-day events, and our RFID technology enables cashless payments, event security, and social media integration.
When you order from us, you can trust that your wristbands will be delivered on time and meet your expectations. So whether you need custom cloth wristbands for your business or event, our collection of fabric wristbands is the perfect choice.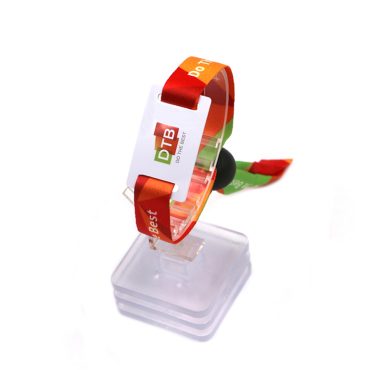 Chip options HF chips ; Size options PVC Tag Size:40*25mm, 32*25mm...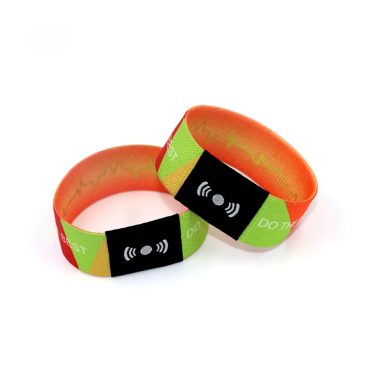 Chip options: HF chips (refer to full list) ; Size...